Short History of Microsoft Exchange Servers
1991 – Microsoft Mail v2.0
Microsoft Mail v2.0 .When the original version of Exchange Server was sold to the public, it was  Microsoft Mail 3.5.
1996 – Exchange Server 4.0
Exchange Server 4.0 in March 1996, with five service packs being released over the next two years.
1997 –Exchange Server 5.0
Introduced the new Exchange Administrator console, as well as opening up "integrated" access to SMTP-based networks for the first time.Introduced a new Web-based e-mail interface called Exchange Web Access, which was rebranded as Outlook Web Access in a later Service pack. Along with Exchange Server version 5.0, Microsoft released version 8.01 of Microsoft Outlook, version 5.0 . Calendar , IMAP4 and LDAP v3 clients and the Deleted Item Recovery feature where introduced.
1997 – Exchange Server 5.5
Was sold in two editions: Standard and Enterprise. They differ in database store size, mail transport connectors and clustering capabilities.Standard Edition :Had the same 16GB database size limitation as earlier versions of Exchange Server. Software to interoperate with Lotus Notes and Novell GroupWise where introduced.Enterprise Edition : Had an increased limit of 16TB (Microsoft recommended not to exceed 100GB). Introduced two node clustering capability.
2000 – Exchange 2000 Server

Raised the maximum sizes of databases and increased the number of servers in a cluster from two to four.Exchange 2000 Server also added support for instant messaging, but that capability was later spun off to Microsoft Office Live Communications Server.
2003 – Exchange Server 2003

Migration from pre-2000 versions of Exchange significantly easier and many users of Exchange Server 5.5 waited for the release of Exchange Server 2003 to upgrade.Enhanced disaster recovery which allows administrators to bring the server online more quickly.Outlook Mobile Access and server-side Exchange ActiveSync, while the Mobile Information Server product itself has been dropped. Exchange Server is now to be simply e-mail and calendaring.Exchange Server 2003 added several basic filtering methods to Exchange Server. but they can protect against DoS and mailbox flooding attacks. Exchange Server 2000 supported the ability to block a sender's address, which is still supported in Exchange Server 2003.Standard Edition – Maximum database size is limited to 16GB. (Service Pack 2, a maximum database size of 75GB)Supports up to two storage groups (with one of the storage groups, called the recovery storage group, being reserved for database recovery operations) and a maximum of 2 databases per storage group.Enterprise Edition – Allows a 16TB maximum database size, and supports up to 4 storage groups with 5 databases per storage group for a total of 20 databases per server.
2006 – Exchange Server 2007

It includes new clustering options, 64bit support for greater scalability, voice mail integration, better search and support for Web services, better filtering options, and a new Outlook Web Access interface.Exchange Management Shell a new command-line shell and scripting language for system administration (based on Windows Power Shell). The Exchange Management Shell has over 375 unique commands to manage features of Microsoft Exchange Server 2007.Database size is limited to 16TB per database.Outlook Anywhere has been introduced providing external URLs for Exchange services such as the Availability service and offline address book.Standard edition – Up to 5 databases in 5 storage groups. Supports LCR (Local Continuous Replication) and SCR (Standby Continuous Replication).Enterprise edition – This is extended to 50 databases in up to 50 storage groups. Supports LCR (Local Continuous Replication), SCR (Standby Continuous Replication), SCC (Single Copy Clustering), and CCR (Clustered Continuous Replication).
2009 – Exchange Server 2010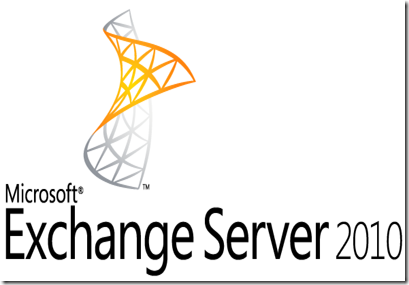 SCC, CCR, LCR and site resiliency functionality SCR have been replaced by DAG(Database Availability Group).Provides database level high availability and supports a number of copies of each database (number based on Exchange Edition) and flexible configuration.High availability for the Client Access Server role is provided by using Client Access Server (CAS) arrays. CAS array cannot span multiple Active Directory sites.Allowed Mailbox Server Role to combined with Client Access Server when clustered,Personal Archive has been introduced.Storage group is no more in Exchange 2010 and onwards.Office 365 slowly started growing.
2012 – Exchange Server 2013

HUB Transport Role was removed. Simplified High Availability – CAS Array was removed.Number of available roles to two: a Client Access Server and a Mailbox Server role.Exchange Management Console was replaced with Exchange Administration Center (EAC).Supports up to 8TB disks , Brings Exchange emails and SharePoint documents together.Data Loss Prevention (DLP)  has been introduced.  I/O on disks reduced.
2015 – Exchange Server 2016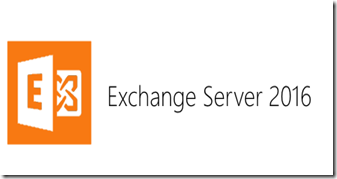 Client Access Role was removed. Simplified High Availability with One single block.33% faster failover than Exchange Server 2013.Things where tested with office 365 and then released to On premises.MAPI CDO Support was dropped – Asking developers to use Exchange Web Services.